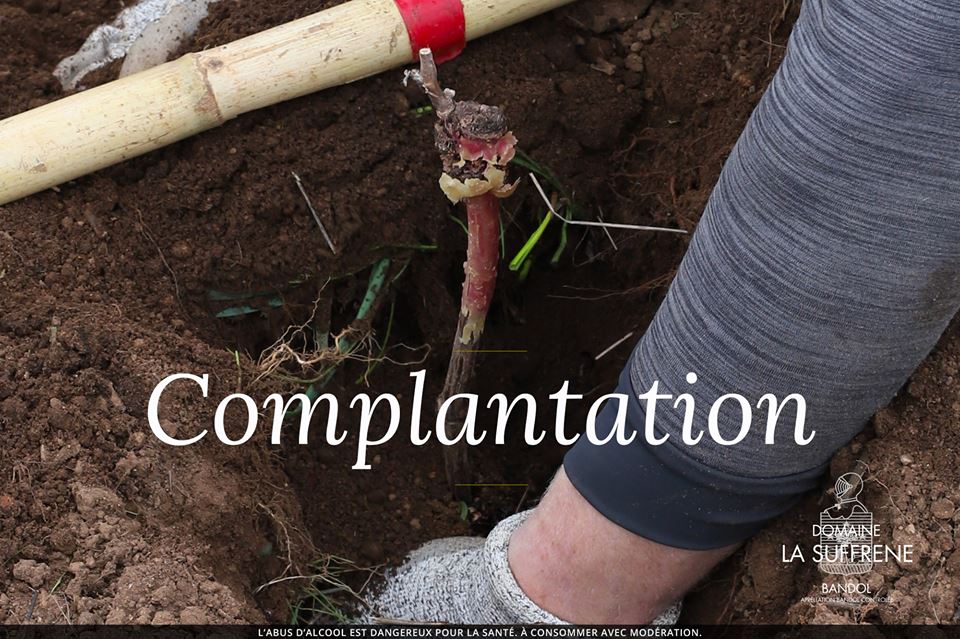 Complantation
Keeping a productive vineyard is essential if we want to sustain our business. But how ? ?
By completing our parcellaire.
Complantation or replacement of missing is an important operation which involves removing dead feet from a vineyard and replacing them with seedlings, in order to respect the density of planting imposed by the specifications of the appellation Bandol: 5000 plants / ha, but also to maintain production objectives.
Valentin Rubio – Technical Director.