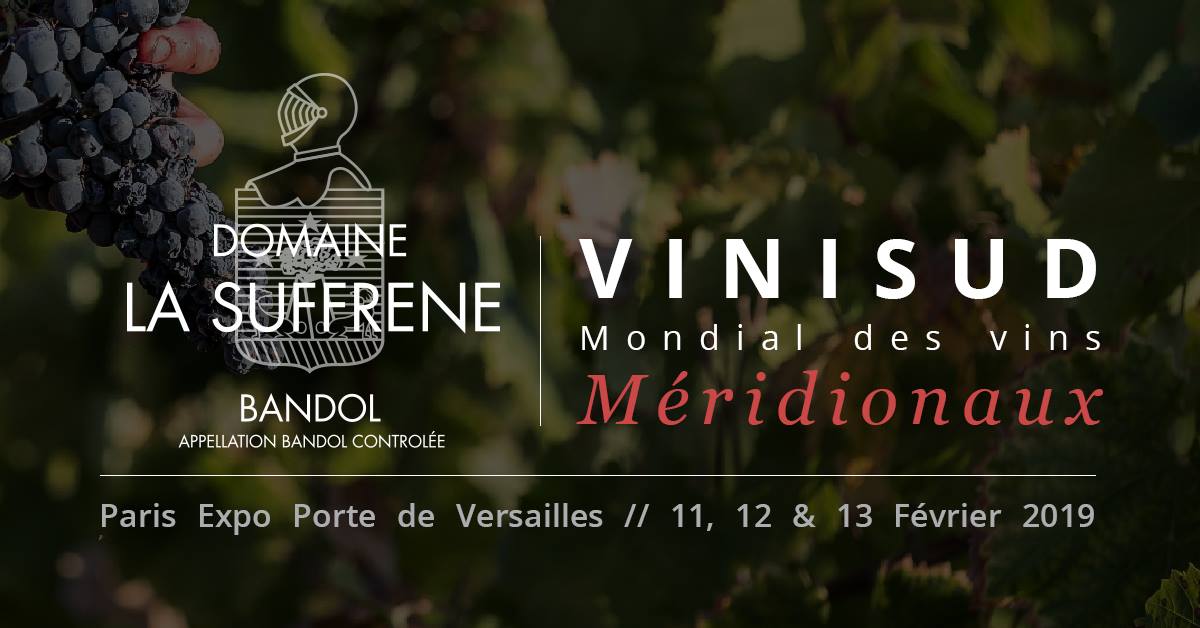 Vinisud 2019 @Paris Expo
VINISUD IS THE INTERNATIONAL SHOWCASE OF THE WORLD'S FIRST VINEYARD, which alone accounts for 29% of world production and 28% of world exports, with an export share up + 6% in volume and + 11% in value. (2015 vs 2013).
Each edition brings together the majority of Mediterranean wine producers and professional buyers from all continents, thus helping to open the Mediterranean to new wine markets.
Vinisud is positioned in the buyers agenda as a major event in the TOP 5 major international events.
VINISUD and VINOVISION PARIS will be jointly held from 11 to 13 February 2019 at Paris Expo Porte de Versailles to form the first international meeting of wine professionals of the year: WINE PARIS
Access to the Paris Expo of Versailles:
Public transport:
Metro: Line 12 – Station Porte de Versailles
Tramway: T2 and T3a – Porte de Versailles stop
Bus: Line 80 – Porte de Versailles Station
Car :
From the ring road: take the exit Porte de Versailles or Porte de Brancion
Nearest parking: Parking F – Access Marcel Yol Street 92170 Vanves