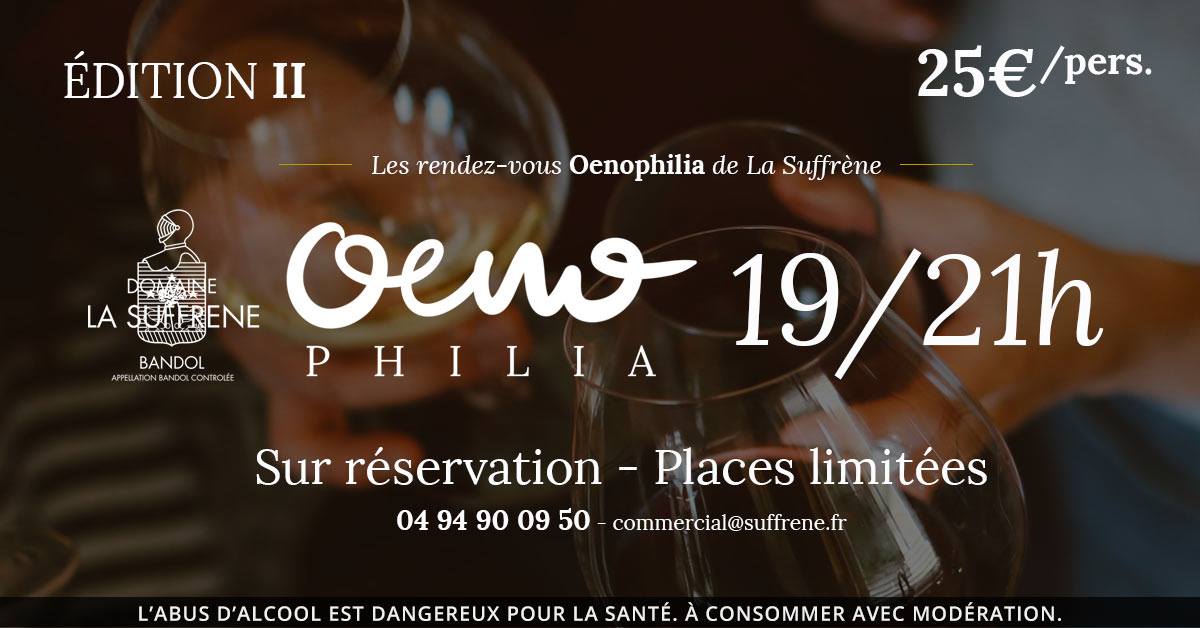 07/03 – Oenophilia Tasting Evening – EDITION II
Oenophilia Tasting Evening – EDITION II
SAVE THE DATE: Friday, March 8, 2019, all your agendas! ?
THE THEME OF THIS EDITION II: ** Blind tasting …. let yourself be surprised **
We leave you some surprises but know already that you will have the opportunity to taste some essential vintages of the AOC Bandol. It will be an opportunity to let your senses guide you, and to try to find what wine you enjoy.
19h00: welcome to the estate, and discovery of the cellar
19h30: explanation of the theme of the evening, and beginning of the tasting
(a dozen wines will be offered for tasting)
20h30: convivial starters
9 pm: end of the evening
PRIVATE EVENING ON RESERVATION ONLY (places limited to 15 people only).
So hurry to make contact to book : Contact Audrey at (+33) 4 94 90 09 50 or by mail : commercial@suffrene.fr